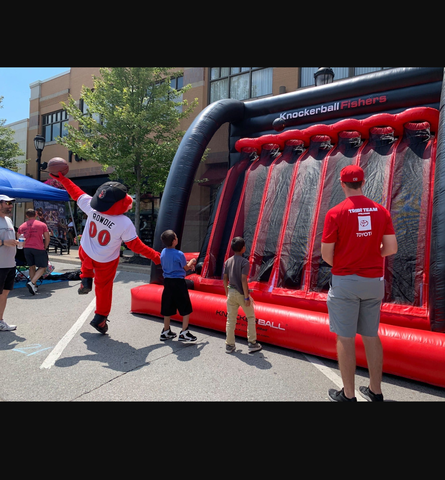 Knockerball Basketball




$250.00

Please call to reserve this item.

The new life size game of connect four is now played with basketballs! Or have a basketball shoot out with friends and family! Challenging your friends, family, and co-workers to hours of fun.
Size: 15′ x 10′ x 13′
Weight: 185 lbs
Includes 20 balls, regulation ball comes standard.